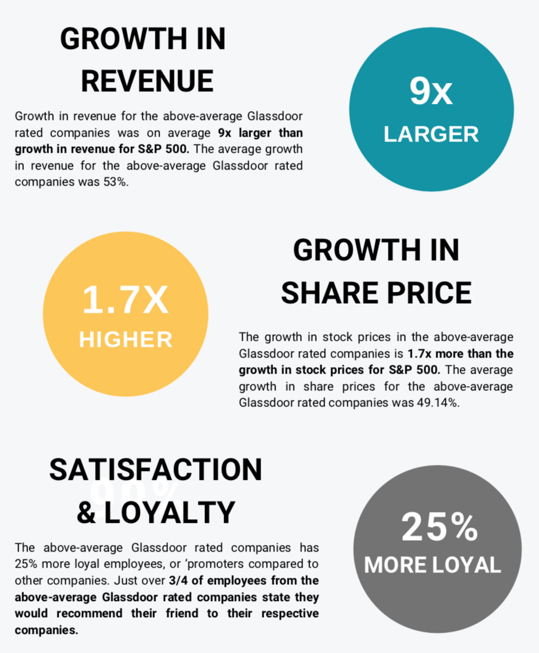 Does employee engagement have an actual impact on an organisation's profit?
Growth in revenue for the above-average Glassdoor rated companies was on average 9x larger than growth in revenue for S&P 500. The average growth in revenue for the above-average Glassdoor rated companies was 53%.
A study made by Weber Shandwick reveals that only 19% of employees globally perceive a strong alignment between what their employer says about the organisation and their experience working there.
Employees want to be valued, belong and have the latitude to uncover their potential and aspirations. The inability for companies to meet employees' expectations has cost businesses at least $15,000 per turnover, even though an astonishing 77% of employees who resigned could have been retained. Although employee engagement has been on corporate discourse for decades, many organisations are still in denial of its significant impact on the businesses' bottom line.
In a technologically-driven environment, companies can no longer suppress negative sentiments, as employees have a plethora of platforms to sound their discord and discontentment. Companies have also diminished bargaining power for attracting and retaining talents amidst the increasingly fierce war for talent. It has become clear that leaders now have to reprioritise and expedite processes to improve employee engagement.

What employee value proposition can companies deliver to attract, maximise and retain these talents?
1. CONTINUOUS LISTENING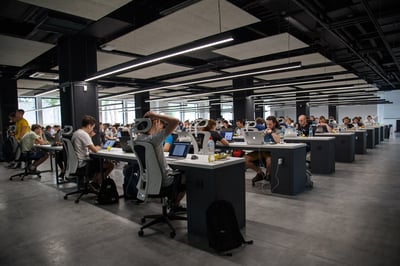 By enabling continuity in feedback, return on investment can measure up to 16% growth in profit margin for every 0.2 points (out of 5-point scale) increase in levels of employee engagement.
Post-survey follow-ups spark positive impressions and are able to rally a larger base of for support. Companies that are progressive in employee engagement follow a similar structure: pulse surveys are distributed prior to quarterly reports, followed by dialogue sessions for in-depth reviews, then the cycle finishes with action plans that are released in tandem with town halls.
This ecosystem of feedback is effective only if each stage of operation has a comprehensive plan and and measurable outcome to achieve. The core of these strategies lies in the organisation's ability to cultivate a transparent and trusting culture. While a one-size-fits-all solution is not possible, the best method to kick-start a positive corporate culture is to provide a continuous listening ear to talent.
2. STRATEGIC ONBOARDING PROCESS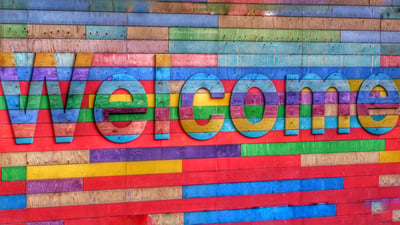 Onboarding marks a prime opportunity for employers to win the hearts of new employees. However, this is a process under-utilised by organisations, as reported by 76% of HR leaders, even though it sets the path for new hires' work relationships to follow.
Poor onboarding processes can take the form of disorganised administrative processes, lack of technology infrastructure, unclear job responsibilities and disengaging orientation experience. In this regard, companies lose up to 17% of their new recruits within the first three months of employment.
It is imperative for companies to provide a structured onboarding process and
implement progress-assessments at 30-, 60-, 90- day intervals, to ensure smooth integration and enjoy 62% greater productivity from new hires.
The use of technology is particularly effective in streamlining administrative works and accessing organisational information through online portals. To further elevate the experience, recurring opportunities to interact with management is vital for new hires to network and develop a sense of belonging.
3. GROWTH & DEVELOPMENT OPPORTUNITIES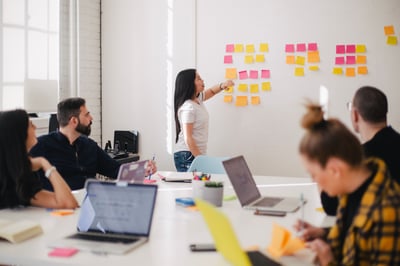 According to a Gallup poll, 90% of respondents valued 'career growth and development opportunities'. As such, the perception of internal growth and progression opportunities has become an important predictor of employee engagement.
However, nurturing mastery alone is insufficient to fulfil engagement. The process should be personalised and accompanied by improvement in autonomy, communicating purpose and having managers as coaches.
These can be enacted through a series of appraisals centring on individual work to organisational value, managerial responsibilities as career advancement and even horizontal movements to explore other possible development of opportunities.
By providing these incentives, employees will be more likely to stay with the company and even report 30- 50% higher engagement levels.
A majority of learning and development occurs informally at work and during the daily interactions amongst coworkers. This implies that managers need to be alert and act as coaches on a regular basis, to maximise learning opportunities for the team. Currently, only 19% of employees strongly agree that they have discussed about the plans to reach their goals.
Although creating internal opportunities have managed to gain traction in most workplaces, most organisations are still slow to implement a holistic approach that involves the interaction between managers as coaches and its employees. As the balance of power shifts from employers to employees, companies are strongly recommended to address these matters before it is too late.
Employees are indispensable assets of your organisation. Since the cost of disengagement far outweighs the cost of cultivating engagement, firms need to take proactive action. By combining technology and analytics, methodologies that have been advanced in customer experience fields already, human resource professionals can strategically improve the employee experience in ways that have real business impact.
Even after putting in place early warning systems, HR cannot reduce the chance of 'regrettable attrition' alone. The most important task in talent retention is actually getting buy-in from the business heads who lead those employees every day. Together, they need to create an environment of trust and respect for each employee.
Read more: EngageRocket Insights