Of the many drivers of motivation at the workplace, what factors do employers often overlook? Based on the latest insights from EngageRocket's 2020 Employee Engagement Benchmark, recognition surfaced as a key factor across generations.
The answer was surprisingly simple - employees feel like they are not getting the recognition they deserve. More specifically, beyond their salary and staff benefits, employees want to be recognised and rewarded for their contributions.
As straightforward as recognition is as a concept, companies seem to have a genuine struggle when it comes to actually recognising employees when needed. A massive undertaking by Sirota Consulting spanned across 89 countries over 10 years interviewed 2.5 million employees to find that 49% of employees were not satisfied with the recognition they received after doing a good job. And a Gallup analysis in 2018 found that only 1 in 3 US workers strongly agreed they have received recognition or praise for doing good work in the previous 7 days.
The Hidden Cost of Low Recognition
The danger of something as simple as recognition is that it is often overlooked or neglected in favour of more urgent "priorities". On one end, recognition does not always come naturally to managers. "Many managers feel awkward showing gratitude and shy away from it [recognition]," said Dr Whillans of Harvard Business School. On the other end, employees might not feel empowered to provide recognition. In a survey from the American Psychological Association (APA), they found that only 17% of employees say they receive recognition from their peers, versus 31% from their supervisors.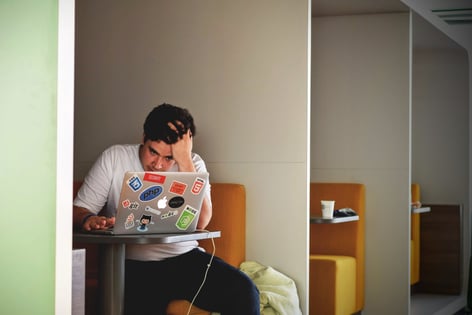 Put yourself in the shoes of an employee for a moment. Imagine having had many late nights and long meetings to put together a video. The video might only be a small part of the manager's presentation but it is weeks of effort from you. How would you feel when there is no feedback or reward for the work you've done beyond a matter-of-fact "noted, thanks"?
These might seem trivial on the surface, especially when managers do not see how much it impacts the business and teams. However, its invisible costs can have a tremendous impact. Gallup data shows that actively disengaged employees are twice as likely to seek new jobs which can lead to turnover costs of about $100,000 just to replace each person lost to the organization. Even disengaged employees who are not on the lookout for a new job can lead to huge costs as well, from low-quality job performance and low workplace morale to cases of absences and fraud.
3 Types of Recognition
You are probably thinking about your team and how to find and close any gaps in recognition. In order to spot these gaps, one way is to think of recognition in three categories: day-to-day, informal and formal. Read on to see if you have met each of these categories. Otherwise, actionable steps and examples are provided so that you can easily have all your grounds covered!
1. Day-to-Day Recognition
Day-to-day recognition is small and simple but thoughtful. It comes in many forms but the simplest form is a sincere thank you for a job well-done. A simple thank you is a good start, but to make the best of a meaningful thank you remember to:

1. Be specific – What is it that the employee has done?
2. Highlight the value – Explain how the employee has helped.
3. Thank the employee by name in a public forum.

The most important thing for day-to-day recognition is the timeliness of the feedback. Other than providing a sense of immediate gratification for a job well done, a timely praise is specific to the situation instead of a vague end-of-year thank you.

Another unique aspect of day-to-day recognition is that it can and should come from other employees as well. Only when peers start giving each other the recognition they deserve will you be able to build a highly engaged culture.

Here are some examples of Day-to-Day recognition:
Verbal praise

Thank you cards

You can also start a Pay-It-Forward system by giving the person you are thanking a few more blank thank you cards for them to show their appreciation to someone else.

Cultivate peer-recognition via a group chat or communication channel for giving thanks

A corkboard or whiteboard to note down day-to-day contributions

A pay-it-forward system where employees who are praised in turn shine the spotlight on someone else.




2. Informal Recognition
Informal recognition is often given when an employee milestone has been achieved. The milestones do not always have to be major accomplishments like completing a large project. Managers can be strategic and break a large project into smaller milestones to keep the team motivated throughout the project. These rewards are often one-offs and are dependent on the manager's creativity and budget.

Here are some examples of informal recognition:
Treating the team to lunch

Personal gifts based on an employee's preferences

Regular personal 1-on-1 recognition sessions for two-way feedback

Interview feature as part of an internal EDM

A day off

Milestone celebrations
3. Formal Recognition
Formal recognition is the most structured of the three. It is designed and put in place to reward employees who have performed. It is important for a recognition and reward program like that to be well-defined, making clear the desired behaviour and the expected rewards.
While many companies often turn to cash bonuses for formal recognition, it might not enough on its own. A 2017 study of 600 salespeople found that when a mixed cash and prize reward program was replaced with an equivalent value all-cash reward, the company saw a drop in employees' effort costing the company millions in lost revenue.
Cash as a reward is easily forgettable and would not be talked about. On the other hand, more experienced-based rewards create meaningful memories for the rewarded employees and turn them into advocates who motivate other employees to work towards their own formal recognition.
Remember, the more personalized the reward, the greater the impact. Therefore it is also important to continually refine the program by collecting feedback from your employees so that it can better answer to their needs.
The frequency of the reward plays a part too and high-value rewards should not happen to regularly to maintain its sense of value and to create an element of surprise. Here are some examples of formal recognition:
Subscription service of choice – be it to a gym or a wellness spa

Highly valued tickets – tickets to an upcoming game or concert that the employee is a fan of

Experiential rewards – this can range from workshops or activities like kitesurfing to even an overseas trip
Key Takeaways
Through extensive studies, it is clear that recognition and reward are the two key drivers in the workplace. Yet, many companies fail to recognize their employees and suffer for it. Day-to-day recognition provides clarity and support on a regular basis while informal and formal recognition rewards in a big way at different career checkpoints. Is recognition rewarded at all levels in your company?