Who knew the pandemic would be part of our lives? None of us knew how long the remote working situation would last, but we tried our best to quickly adapt to the new normal. Now, after nearly two years of working from home, we are finding our rhythm and even enjoying some aspects of this new way of work.
With 2021 coming to an end, let's look back at our progress and identify some significant achievements as we celebrate and plan for the post-pandemic recovery. Before diving in, we would like to take this opportunity to thank all of our partners and customers for their support this year. Look forward to 2022 as we share more insightful findings and even some fun!
Now, it's time to share our milestones of the year.
Most Popular Masterclass: Building a Strong Company Culture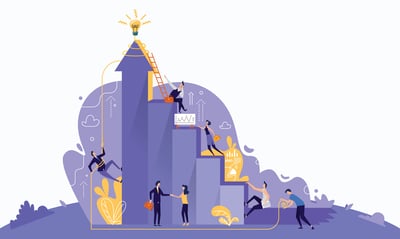 Since the start of 2021, we have run a total of 46 masterclasses with various topics of interest relevant to HR professionals and business leaders. Amongst them, we received the highest number of participation from 'Building a Strong Company Culture' and we truly appreciate the interest towards this topic.
This masterclass is conducted in collaboration with The Culture Equation, where we share the 5 priority areas to address in order to build a high performing culture. Especially in these trying times, it's important to empower and motivate your people to do their best. A strong company culture is a magnet for attracting/retaining top talent. Registrations are now open for this masterclass, click here to save your complimentary seat!
Most Viewed Webinar: PeopleFirst APAC 2021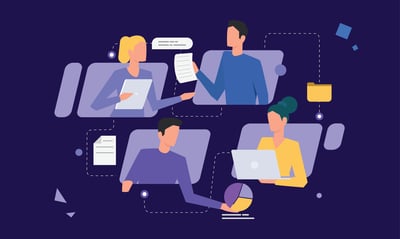 Back in October, we celebrated our 5th anniversary and held our annual event - PeopleFirst APAC 2021, a virtual event that connects leaders and the HR tech community. This was a huge 2-day event with leaders from Google, Dropbox, GovTech, Asia Pacific Breweries (APB), Wildlife Reserves Singapore (WRS), MindFi, Bronze Phoenix and Philip Morris International, coming together to share their insights on how we should shape the work experience in 2022 and beyond. Our team put in great effort to create a seamless event experience for our participants and we are glad to say that it was a success with an average rating of 9/10!
PeopleFirst APAC 2021 provided us with many key learnings from the different segments - attrition analysis workshop, mental wellbeing program, panel discussion with leaders etc. and this is aligned with our feedback received from participants post-event. If you missed our live broadcast, there's good news! We shared the event recordings, webinar sketches and additional details here. Feel free to share the link with your industry friends and colleagues!
Most Downloaded Whitepaper: State of Employee Experience 2021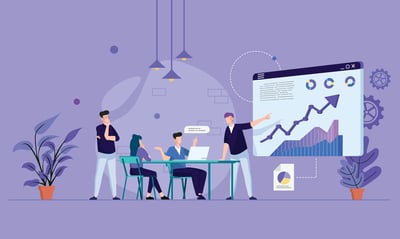 A recent whitepaper which garnered great interest from HR professionals and business leaders. This study represents the most comprehensive comparable dataset on workplace sentiment through the start of the pandemic.
The last 2 years have been a demonstration of human beings' incredible resilience in the face of a crisis, and our ability to adapt. It is vital to once again take stock of the pulse of Singapore's workforce and assess the long-term impacts of the myriad ways in which the pandemic has changed our lives. It is only after reassessment that we can try to reimagine and recover, implementing tactics that address emerging problems like a rise in disengagement, high burnout risk among vulnerable employee groups, and stress among caregivers. Read more from the full report here.
Most Read Blog Article: 5 Years 5 Learnings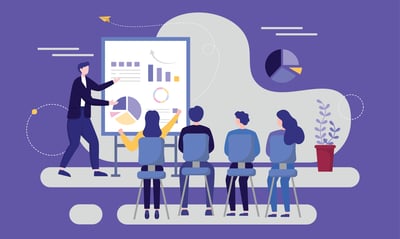 Five years ago, our co-founders left their jobs as Regional Senior Management of a reputable global research and consulting firm to start EngageRocket. The journey of building a startup is never easy but looking back at how far we've come with the relentless support from all our customers, investors, and all the amazing people we have on-board - it brings us to a whole new journey of self reflection.
In this blog article, our co-founder, CheeTung Leong, gave us a glimpse of what the past 5 years at EngageRocket have taught us. We humbly believe that in this sharing, we can also touch other founders who will resonate with these and work to build a vibrant and thriving ecosystem of entrepreneurs. If you haven't had the chance to read this inspiring piece, click here now!
Honorable

Mention: Receiving Our First G2 Award!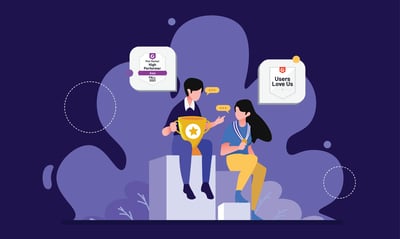 It's not every day that we receive an award, but to receive a high performer award from G2 is a real honor for all of us at EngageRocket. G2 is a TripAdvisor equivalent for technology and software companies, where buyers are able to find reviews and trusted insights via their platform.
The reviews from our customers said more about us than we could ever imagine. From every rocketeer at EngageRocket, we'd like to say a big thank you and this achievement only motivates us to keep doing better for you.
---
2021 has been another challenging year. Living through a global pandemic is still an unfortunate reality, and some of us are forced to spend the holiday season without our friends and loved ones. Despite these, we still hope that our readers here can take some time to count the blessings we have and look forward to a new chapter in ✨ 2022 ✨
Sending lots of positivity and happy wishes,
The EngageRocket Team