A return-to-office (RTO) after two years of working from home could be a challenge due to a number of reasons.
Employees are concerned about hygiene and infection risks, and commuting costs is an important factor for many. Studies also suggest that managers and leaders are more likely to prefer physical workplaces compared to their team members, which can cause a disconnect. Nearly 1 in 3 employees would switch jobs if forced to return to the office full time.
Hence, it is important for HR leaders to find the right balance for employees to ease into RTO routines without affecting their productivity. Here are a few tips you can take into consideration for RTO planning:
1. Communicate the 'why'
Let employees know why returning to the office will be beneficial to them, both as an individual and as a company. For instance, being together makes all of us smarter. When people spend more time interacting together, their mental function improves. Team performances are more likely to be positively impacted by the social process.
2. Analyze employees' sentiments
The best way to understand employees' sentiments about RTO is to ask. You may conduct frequent pulse surveys (such as EngageRocket's Belong) to gather feedback and through these exercises, you will be able to identify some employee groups who will be heavily impacted by RTO routines such as caregivers and/or parents of young children. Be sure to incorporate their feedback into your main communication, so they feel validated and heard.
3. Ease the transition
Instead of setting a fixed deadline, HR leaders should aim for a gradual transition. Just like how employees transition into remote work, they will also need ample time to transition back into office routines. There is no one-size-fits-all plan, it is recommended for HR leaders to invest time and resources to develop the best one that aligns with your business, culture and employees' needs.
4. Empower managers to lead their team
Managers work closely with their team so they are essentially the best person to establish trust and provide support to them. With that, managers should be trained to understand and read employees' sentiments so that they can take necessary actions when required. Be sure to provide managers with tools and guidelines to conduct team surveys where they can track and measure engagement levels. Explore ACT to learn more about empowering managers.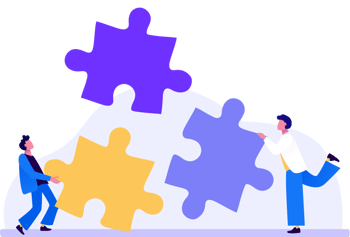 Like any transformation, a return to office will cause conflicting sentiments, emotions, and experiences. HR leaders and managers must adopt a strategy of continuous assessment, with a focus on employee engagement so that operations can remain uninterrupted now and in the future.