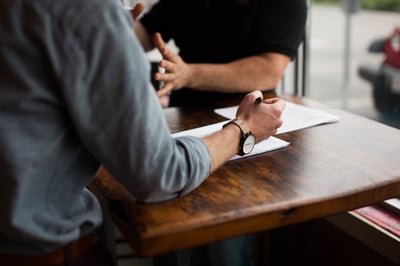 Let's face it, assessing performance accurately and fairly is a messy affair. To a large extent, the subjectivity involved in measuring performance has made it one of the top challenges leaders face today. Accordingly, 360-degree feedback has been widely used in performance appraisals as it provides a broader perspective on employees. Proponents argue that it eliminates the singularity in the opinion that holds many employees hostage by the views of their managers.
While we fundamentally believe that performance review should be a continuous process, aided by regular conversations and crowd-sourced feedback, an annual performance appraisal (during which, a 360-degree feedback exercise may be run) is still very much the common practice in determining pay and promotion today.
With the ease we provide in running large-scale 360-degree feedback exercises and the ability to generate a single participant score, we recognise that this will aid many organisations who may use it within their performance appraisal process. While we are not against this practice, we strongly advise proceeding with caution.
Here are some things to consider:
1. 360-degree feedback is designed for development - We have designed the 360-degree multi-rater feedback module for the sole purpose of enabling feedback gathering for employee development. Supported with a solid communication plan and follow-up conversations, running a 360 review feedback exercise can be highly effective in identifying competency gaps and skills to direct precious training dollars. In a high trust and transparent culture, this effectiveness is even more prominent as participation and the integrity of feedback are heightened.
2. Have other metrics as well - If you must use 360-degree feedback as part of the performance appraisal process, consider adding on other operational metrics and feedback data (e.g. recognition received, customer satisfaction) as well. As 360-degree feedback is designed to measure competencies, it does not necessarily reflect job performance. Having multiple sources of data will support a more balanced performance review process.
3. Use a different questionnaire - With the first two points in mind, organisations may want to use a different questionnaire when deploying a 360-degree evaluation on performance and run it at a different time than a 360-degree feedback for development. This will also enable a distinctly separate communication plan that will support clear understanding for all participating employees.
4. Exercise care in selecting raters - The benefits of having a broader perspective on an employee may be eroded if raters aren't selected carefully. Particularly when used in performance appraisal, reliability and validity of feedback received may be compromised. We recommend selecting raters whom participants have worked with for 1-3 years and have had interactions with the participant in the last 3 months. Allowing participants to self-select raters may also help in the perceived fairness of the process. If there are concerns surrounding participants choosing only raters who are likely to provide high ratings, EngageRocket has the option that allows a participant to self-select and an assigned approver to review his or her selection.